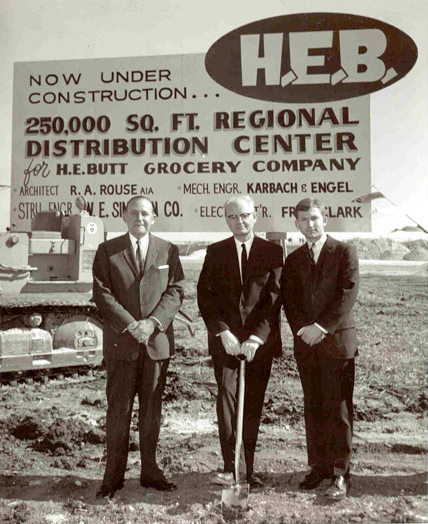 Quincy Lee
Quincy Lee was a pioneer in the construction of quality, low-cost housing in San Antonio who later became a leader in commercial and industrial development. He passed away in 1997. Raised in Perrin, Quincy Lee came to San Antonio in 1937 after receiving an accounting degree from the University of Texas at Austin. He initially went to work at Frost National Bank. After World War II, Lee joined with C.L. Browning, a contractor, to build single-family residences. His good friend, banker Charles E. Cheever Jr., noted that Lee was a great philanthropist, but was adamant about his donations not being publicized. Lee was the first San Antonio builder to use prefabricated structural trusses and wall sections.

Some of Quincy's accomplishments include:
Member - National Housing Hall of Fame, Washington, D.C.
Past President - Greater San Antonio Builders Association
Builder of the Year - San Antonio
First recipient of the ANYTOWN Pioneer Award
National Humanitarian Society Award
In photo to left: Pinkney Orts, Quincy Lee, and Charles Butt (left to right) at the ground breaking for the H-E-B warehouse on IH-35 in San Antonio circa 1965.