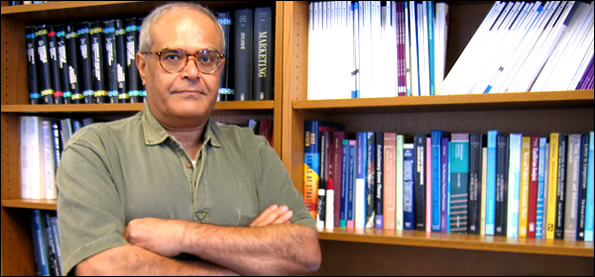 About Dr. Hamid Beladi
Research Interests
International Trade and Finance

Technology Transfer and Joint Ventures

Trade and Environmental Issues
Professional Associations
Recent Selected Publications
"Malnutrition in the Shadow of Economic Growth," with S. Marjit, L. Yang and R. Oladi, Review of Development Economics, Vol. 25, 2021, pp. 500-514.
"Urban Development, Excessive Entry of Firms and Wage Inequality in Developing Countries," (with C.C. Chao, D. Hollas and M. Ee), The World Economy, Vol. 45, 2020, pp. 212-238.
"Multidivisional Firms, Internal Competition and Comparative Advantage: Baye et al. Meet Neary," (with A. Chakrabarti), Journal of International Economics, Vol. 116, 2019, pp. 50-57.
"Reform, Informal Sector and Extortion," (with S. Marjit and B. Mandal), Economics & Politics, Vol. 30, No. 1, 2018, pp. 106-123.
"Union Bargaining Power, Subcontracting and Innovation," (with A. Mukherjee),Journal of Economic Behavior & Organization, Vol. 137, 2017, pp. 90-104.
"FDI and Business Internationalization of the Unorganized Sector: Evidence from Indian Manufacturing," (with M. Dutta and S. Kar), World Development, Vol. 83, 2016, pp. 340-349.
"Knowledge Goods, Ordinary Goods, and the Effects of Trade Between Leading and Lagging Regions", (with A. Batabyal), Research Policy, Vol. 44, 2015, pp. 1537-1542.