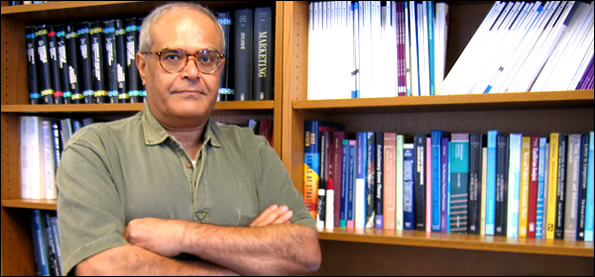 About Dr. Hamid Beladi
Research Interests
International Trade and Finance

Technology Transfer and Joint Ventures

Trade and Environmental Issues
Professional Associations
Selected Publications
"Multidivisional Firms, Internal Competition and Comparative Advantage: Baye et al. Meet Neary," (with A. Chakrabarti), Journal of International Economics, Vol. 116, 2019, pp. 50-57.
"Reform, Informal Sector and Extortion," (with S. Marjit and B. Mandal), Economics & Politics, Vol. 30, No. 1, 2018, pp. 106-123.
"Patent Protection in a Model of Economic Growth in Multiple Regions," (with A. Batabyal), Networks and Spatial Economics, Vol. 17, No. 1, 2017, pp. 255-268.
"Union Bargaining Power, Subcontracting and Innovation," (with A. Mukherjee),Journal of Economic Behavior & Organization, Vol. 137, 2017, pp. 90-104.
"FDI and Business Internationalization of the Unorganized Sector: Evidence from Indian Manufacturing," (with M. Dutta and S. Kar), World Development, Vol. 83, 2016, pp. 340-349.
"Knowledge Goods, Ordinary Goods, and the Effects of Trade Between Leading and Lagging Regions", (with A. Batabyal), Research Policy, Vol. 44, 2015, pp. 1537-1542.