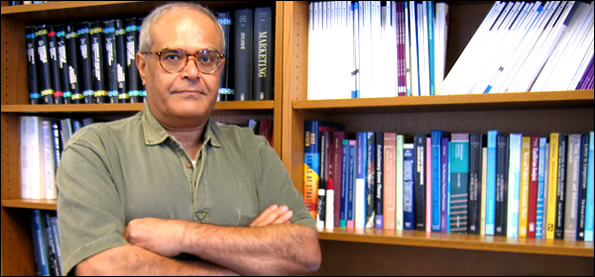 About Dr. Hamid Beladi
Research Interests
International Trade and Finance

Technology Transfer and Joint Ventures

Trade and Environmental Issues
Professional Associations
Selected Publications
"FDI and Business Internationalization of the Unorganized Sector: Evidence from Indian Manufacturing," (with M. Dutta and S. Kar), World Development, Volume 83, 2016, pp. 340-349.
"Knowledge Goods, Ordinary Goods, and the Effects of Trade Between Leading and Lagging Regions", with A. Batabyal, Research Policy, 44, (2015), pp. 1537-1542.
"A Strategic Approach to Offshoring," with R. Oladi and J. Gilbert, Economics & Politics, Vol. 26, No. 1, 2014, pp. 1-12.
"Cross-Border Mergers in Vertically Related Industries," with A. Chakrabarti and S. Marjit, European Economic Review, Vol. 59, 2013, pp. 97-108.>
"On Competition for Listings," with R. Oladi and N. Tay, Economics Letters, Vol. 114, 2012, pp. 315-318.